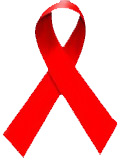 RED RIBBON CLUB
Dr.K.Poorini,
Co-Ordinator
The red ribbon club project was created by the Newyork based visual Aids Artists caucus in 1991 with the motto of demonstrating the comparison for people living with Aids & their caregivers.
The red ribbon is a symbol for both drug abuse and for the fight against Aids. The red ribbon foundation is an organization created in 1993 with the objective of imparting education about prevention of HIV and Aids.
The Red Ribbon Club was established in our College during the year 2005.